Avant-garde furniture leader
VONDOM offers you a new sensory experience, where colours together with textures and shapes create an avant-garde atmosphere. Vondom collections will awaken your senses. Designers work hard to create exquisite art and demonstrate its natural beauty, giving each product its own identity to produce a modern and avant-garde design. Vandom offers a wide range of outdoor and indoor furniture, planters and flower pots manufactured by rotational moulding, which is a unique technique that allows us to create monumental, sculptural pieces.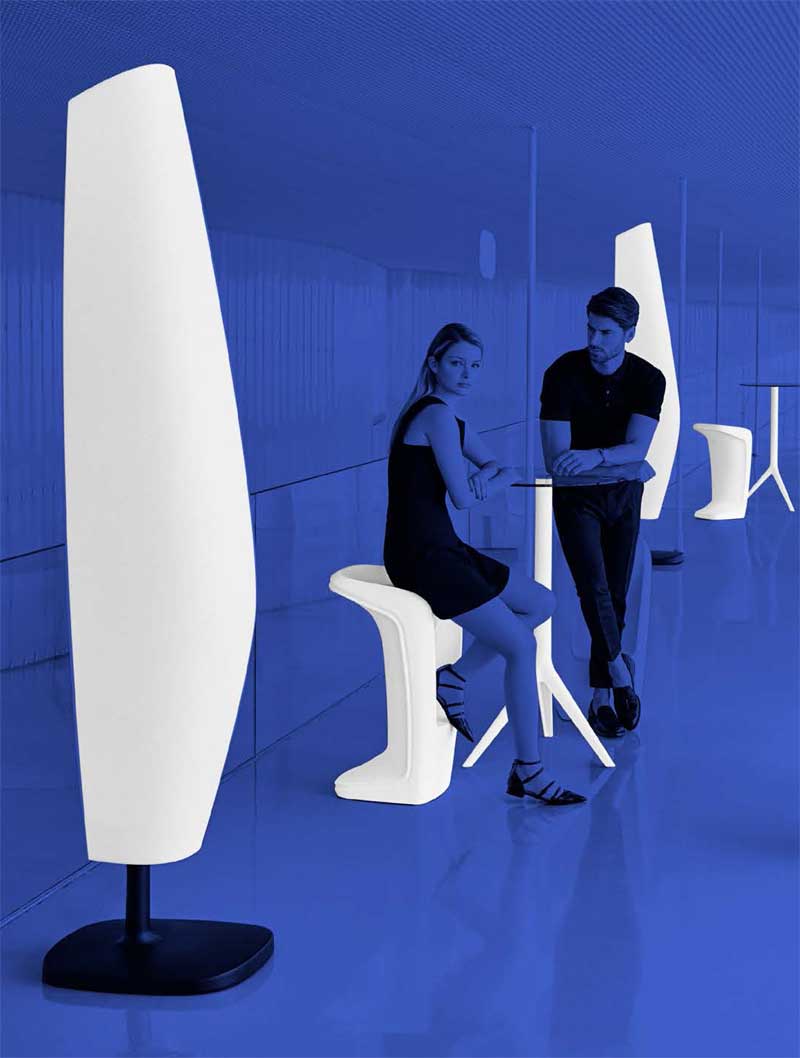 VONDOM has to offer one of the most exclusive collections in terms of shapes, colours and built-in optional features, such as lighting. VONDOM invites you to enjoy designing your own space, complementing it with VONDOM design elements that make each place unique.
VONDOM is a leader in the production of avant-garde outdoor furniture, flower pots, lamps and carpets for both everyday life and commercial use. VONDOM participates in the world's largest trade fairs and exhibitions, devoting considerable effort to creating unique products. World-famous designers from many countries participate in the development of VONDOM products.
We have the highest quality standards in the design sector, making each product available for both commercial and individual use. We create our outstanding design samples together with world famous designers, such as A-CERO, ARCHIRIVOLTO DESIGN, JAVIER MARISCAL, JMFERRERO, KARIM RASHID, RAMÓN ESTEVE, STEFANO GIOVANNONI and TERESA SAPEY.
WORLD FAMOUS DESIGN WORKS
Together with them, we have created the Studio Vondom catalogue, which offers outdoor furniture, lighting and one of the world's largest collections of planters and flower pots.

VONDOM unique large flower pots