Manutti furniture catalogue
Exclusive Belgian furniture
Manutti is a Belgian designer and manufacturer of luxurious outdoor furniture. Manutti has been designing and developing outdoor chairs, sofas, tables and accessories for both the commercial and residential sector, with an unparalleled passion for the outdoor experience.
Since the establishment of the company in 2002, its vision has been very clear: creating a sense of exclusivity in a relaxed and enjoyable outdoor environment. The company's number one priority is to please and astonish its customers with refined 'Made in Belgium' designs and a 360° approach.
Manutti, 15 years of refined Belgian Design.
In every step of the products' creation, quality is our driving force. Our quest for quality extends to everything we do. From the design, the materials, the production process, the finishing and the service to the quality of life at our Belgian headquarters. This passion for quality and love of design results in luxurious outdoor furniture that enables people to relax and enjoy their precious outdoor moments in all its exclusivity.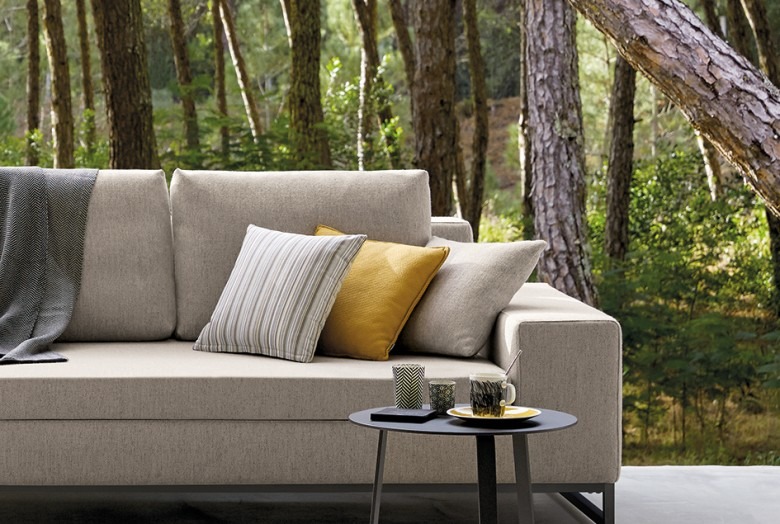 CREATING BOUNDLESS POSSIBILITIES
With its creative use of form and colour, mixing and matching shapes, patterns and tones, its tables, chairs, sofas and accessories are endlessly combinable. Thanks to our 360° approach we can offer boundless outdoor solutions from outdoor sofas to outdoor carpets and even outdoor lighting.
AHEAD OF ITS TIME
From the beginning, CEO Stephane De Winter invested heavily in research and development. The company has played a leading role in the use of imitation leather covers and finishes with fine stitching in matching colours. By using materials and techniques for outdoor purposes in a unique and innovative way and by collaborating with renowned brands, i.e. Villeroy & Boch, we are a trendsetter in the exclusive outdoor furniture market.
KEEPING OUR FINGER ON THE PULSE
Always receptive to its customers' needs, the Manutti design studio creates the most refined and well-thought-out designs. Our thorough research, open-minded nature and insatiable creative curiosity allow us to keep our finger on the pulse of the latest developments in technology and design. As a Belgian company we also pride ourselves on our collaboration with external designers.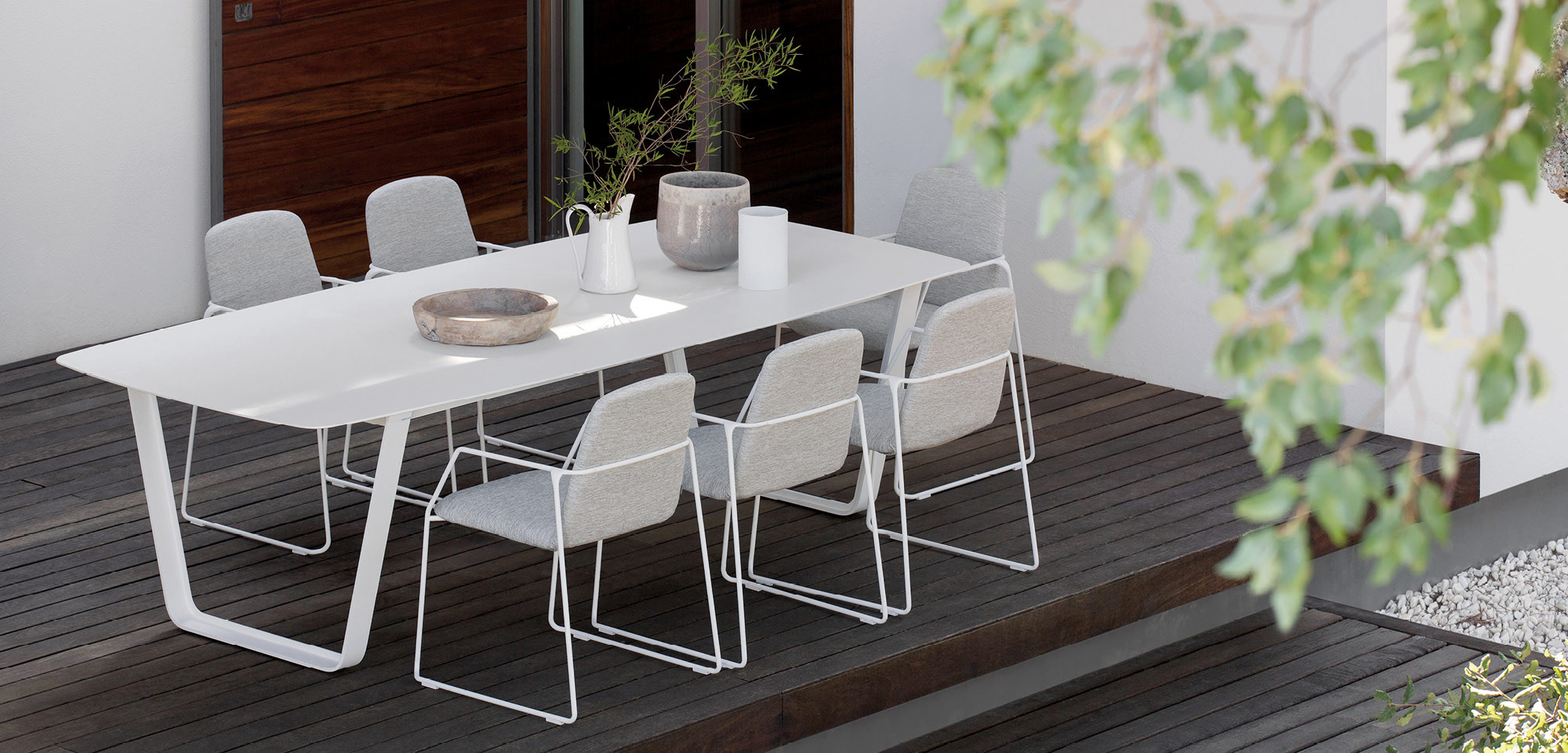 In addition to the residential market, we also offer products for the project market. Our strengths lie in the scope and diversity of our collections as well as our flexibility and personal service. Thanks to our broad experience and careful monitoring of the contract market, the contract division is able to present its customers with the latest in terms of materials and finishes. With our original customisation possibilities, we offer design with a personal touch.
MANUTTI FURNITURE CATALOGUES