Bake a delicious pizza in 2 to 4 minutes!

The original BakerStone Pizza Oven Box converts your grill into a pizza oven allowing you to cook delicious pizzas in just 2 to 4 minutes. The patented design and functionality make it possible to absorb the heat generated by the grill and use it more efficiently, capable of reaching and maintaining a temperature on average between 300°C and 400°C, which is much higher than you can normally achieve with your grill alone. It also allows you to quickly prepare grilled meat, fish or vegetables.
BakerStone Pizza Oven Box for a delicious meal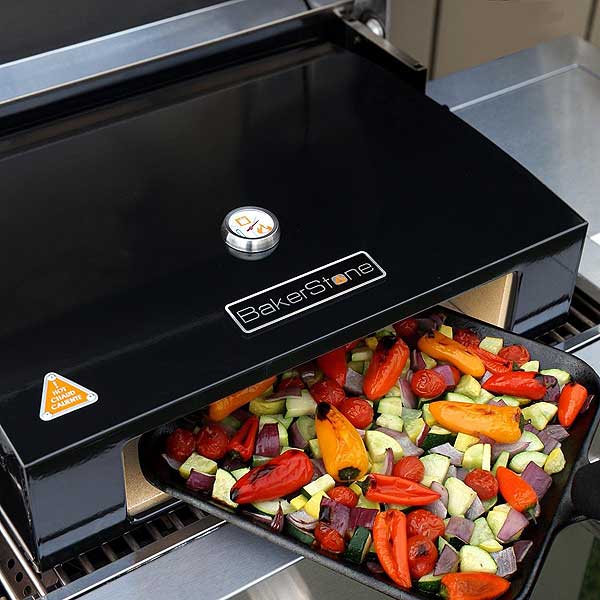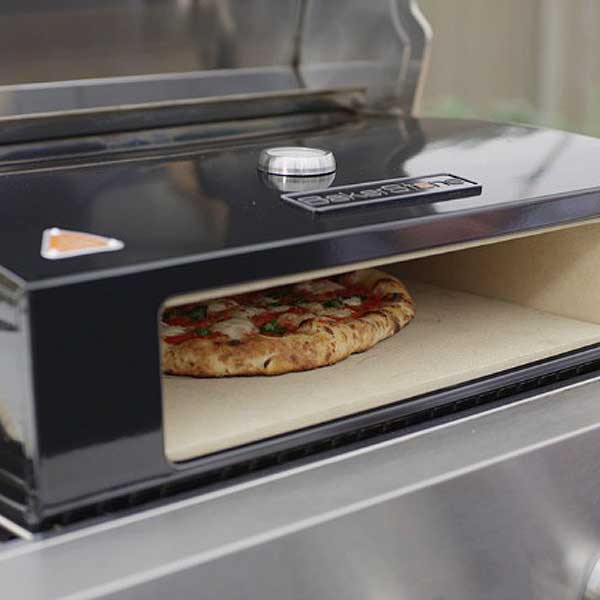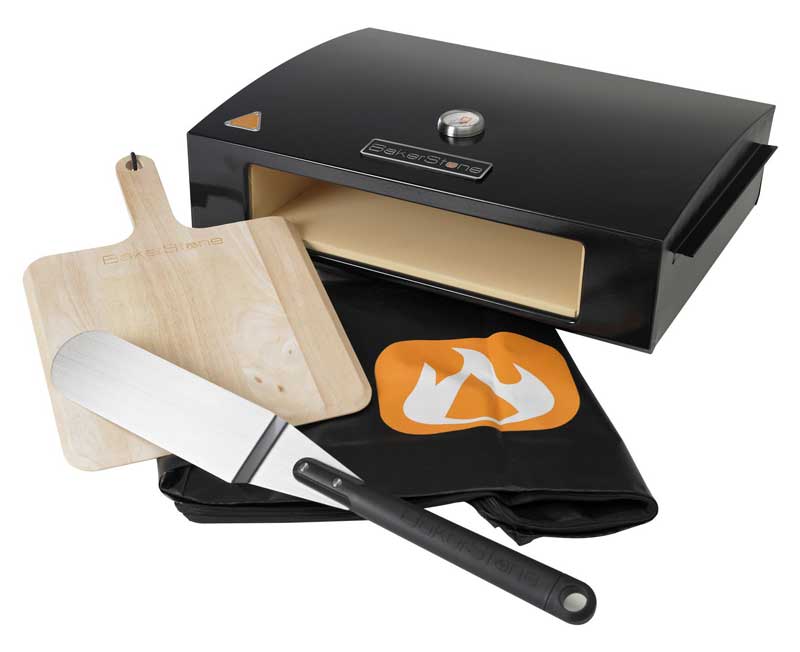 Technology of a true pizza oven
Thanks to the original design of the Pizza Oven Box, it converts the outdoor grill into a real wood-fired pizza oven. Unmatched baking performance is achieved by combining convection, conductivity and radiant heat to bake a variety of foods quickly and evenly: you can roast meat, vegetables and fish, bake artisan bread, biscuits, cakes and more!