The secret kept by furniture
Ones of the first words that come to mind when looking at a Lloyd Loom armchair are undoubtedly "attractive" and "inspired by the spirit of the times". However, you might not suspect there is a rich history behind these sofas and chairs, which dates back to 1917!
But that's not all ... Lloyd Loom furniture carries a well-kept secret. These refined, but extremely solid, stylish and comfortable chairs are made from plain Kraft paper! Yes, paper. So never say "a wicker chair" to a Lloyd Loom – that would be doing it a disservice. In fact, the name Lloyd Loom refers to a method and technique for weaving paper and steel on ordinary looms. The key to the success of Lloyd Loom or "woven paper" furniture belongs to the American businessman and inventor Marshall Burns Lloyd.
Wicker strollers and prams were one of Marshall's development areas and although they were very popular in the beginning of the 20th century, they were also slow to produce and thus expensive. Furthermore, the rattan wicker would break now and again and wasn't exactly a soft and comfortable material, especially for strollers. Marshall Burns Lloyd committed to creating a material that would not only be more durable than rattan, but also look better and feel softer, as well as pleasant to the touch. Eventually, after numerous experiments, he came up with a solution of twisting and wrapping Kraft paper around a fine steel wire. These paper-wrapped wires were then woven on a special weaving loom resulting in a fine regular and solid material. Marshall called his invention "Lloyd Loom weave". This extremely strong yet flexible material allowed the skilled craftspeople to shape the loom over the pram frames, thus producing a smooth and attractive finish.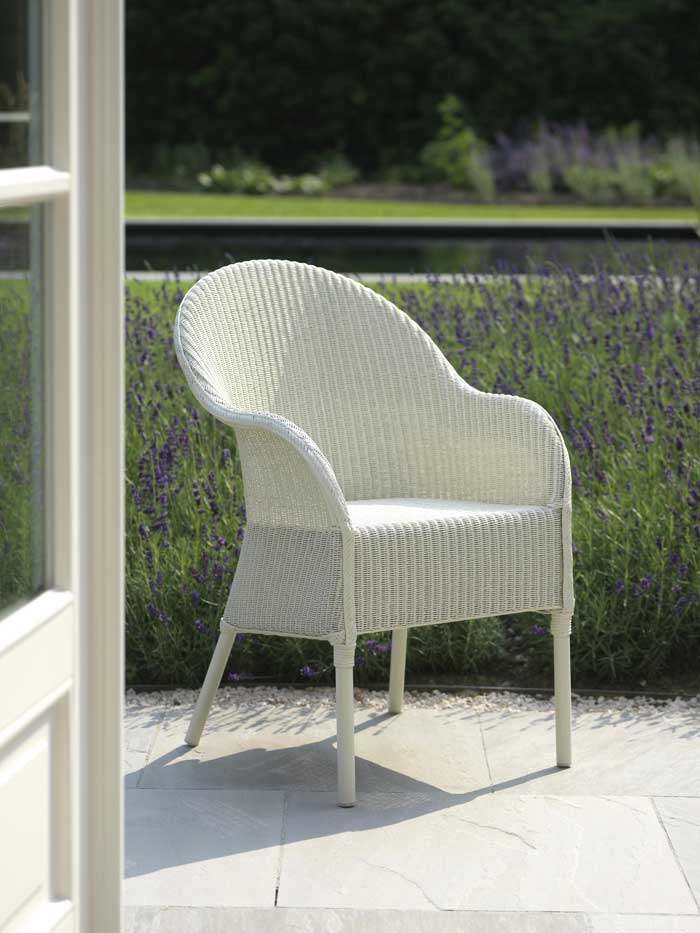 Using this new method, the manufacturing time of carriages was rapidly reduced, and all the negative features were eliminated, leading Marshall to immediately recognise the possibilities of his invention for furniture production. In 1921, Marshall B. Lloyd sold his patent to an English furniture manufacturer, who began using Lloyd Loom in its original way to create a typical English furniture collection. The distinctive Lloyd Loom chairs soon became fashionable in Europe as well. At the height of its popularity in the 1930s, Lloyd Loom furniture could be found in hotels, restaurants and tea rooms, cruise liners and at the tennis venues of Wimbledon and Roland Garros.
There was unrest in Europe and the factory in East London was destroyed during an air strike. Fortunately, it was a Saturday and no one was injured, but it marked the end of the large-scale production of Lloyd Loom furniture in England. Nevertheless, in the years that followed, the distinctive Lloyd Loom chairs never lost their appeal, and iconic furniture remained popular with the people who "knew it".
Revival
In 1992, the Belgian company Vincent Sheppard decided to pick up the thread of this remarkable tradition and craftsmanship. Vincent Sheppard created a dazzling collection of contemporary furniture that blended classic lines with elegant innovation. The success was immense. Not wanting to take half measures, the company strived to control not only the design of the furniture but also the entire production process. By setting up a private production facility in Cirebon, Indonesia, Vincent Sheppard eventually became one of the few vertically integrated Lloyd Loom manufacturers.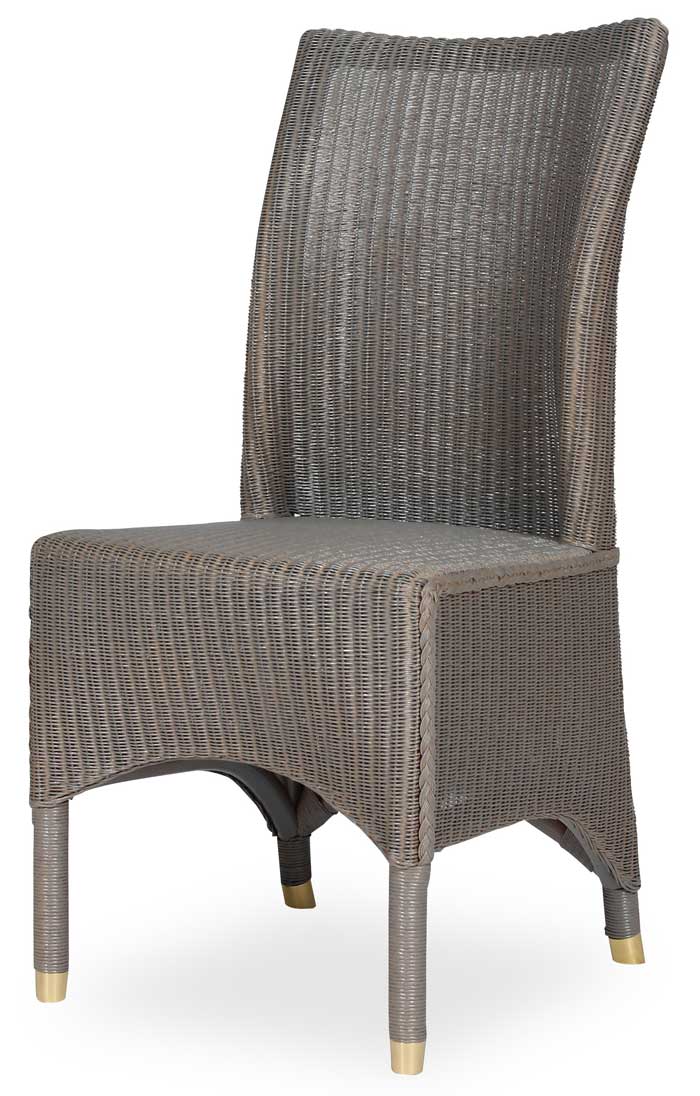 The legacy of woven paper furniture
The company Vincent Sheppard stays true to the tradition of Lloyd Loom by continuously reinterpreting the legacy of woven paper furniture. It has been said that Vincent Sheppard reinvented Lloyd Loom by introducing imaginative designs combining tradition and modern trends. Through the years Vincent Sheppard has become a distinctively global brand. Today you will find Vincent Sheppard furniture in restaurants and hotels from Hong Kong to Hawaii, Sri Lanka to the South Pacific, Portugal to Poland, the UK to Greece, Switzerland to Sweden, Belgium to Bahrain and the golf clubs of France, Morocco, Portugal and numerous other locations. Whether for dining or lounging, for indoors or outdoors: with each piece of Vincent Sheppard craftsmanship, the legacy of woven paper furniture lives on.
Vincent Sheppard product catalogues